View Flyer
Listing Presented by: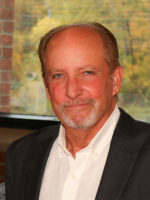 Partner
Office: 802-864-2000 x1
Cell: 802-343-0119
208 Flynn Avenue, Studio 2i
Burlington, VT 05401
Heart of Hinesburg Village
Price:
TBD
Address:
110 Riggs Rd
Hinesburg, VT 05461
Use:
Office, Land, Industrial
Type:
Sold
Size:
66 acres
Available:
Sold
Parking:
On-site
---
Description:
Located in the heart of the Hinesburg Village Growth Area, and a part of the beautiful Renewable NRG campus, this property affords a developer and/or owner/user the opportunity to become a part of a growing commercial community with easy access to major thoroughfares, retail stores, restaurants and more!
The property is anchored by Hinesburg's most iconic building,—the award winning Renewable NRG Associates facility located on the ridge at 110 Riggs Road. This LEED gold certified building of 77,000 square feet is the recipient of countless awards and recognition, and sets the standard for future development of the balance of the 66 acre campus.
With the unanimous sketch plan approval by the Hinesburg Design Review Board, Wind Energy Associates is prepared to move forward in soliciting interest in the development of its light industrial/office segment of its campus on the southern edge of the property. Subject to the needs of a user and/or developer, preliminary anticipation is for the construction of up to three buildings, ranging in size from 13,000 square feet to 27,000 square feet.
Permitted Uses:
Manufacturing, warehousing, and distribution facilities
Engineering and product design facilities
Office uses in conjunction with other permitted uses
Corporate offices or headquarters
Non Retail business incubation facilities
Retail sales which are accessory to primary use
Accessory uses for the benefit of employees such as childcare or eldercare facilities, health clubs or other employee conveniences
Structures associated with renewable energy generation
Other accessory uses
---
Location Map