View Flyer
Listing Presented by: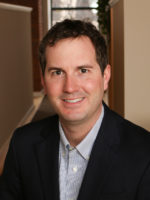 Partner
Office: 802-864-2000 x4
Cell: 802-598-1168
208 Flynn Avenue, Studio 2i
Burlington, VT 05401
Includes deli and liquor store
Price:
$1,499,000
Address:
,
Use:
Type:
Sold
Size:
Available:
Sold
Parking:
---
Description:
Ski Town Grocery Store $1,499,000
Vermont Business Brokers presents a great investment opportunity nestled amongst the beautiful Green Mountains. This full-service grocery store with deli and liquor store has been very profitable in its downtown location. With ample parking, there is a constant flow of local and tourist customers getting ready for a day in the mountains or collecting weekly groceries. Located within 15 minutes of one of the most popular Vermont Resort areas, this store maintains gross sales over $3,000,000.
2017 Gross Sales: $3,000,000+
Seller Discretionary Cash: $277,000+
Real Estate Assessment: $450,000
Inventory Included: $220,000
This Business and Real Estate are exclusively listed with Vermont Business Brokers for $1,499,000 to include $220,000 of inventory valued at cost, Business, Real Property and improvements, Business Name/s, Furniture, Fixtures, Equipment, URL and Website, Covenant not to Compete, Transition Assistance, phone number/s, vendor lists, and Goodwill.