View Flyer
Listing Presented by: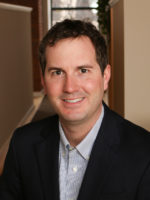 Partner
Office: 802-864-2000 x4
Cell: 802-598-1168
208 Flynn Avenue, Studio 2i
Burlington, VT 05401
Full Service Country Store
Price:
$325,000
Address:
Route 111
Morgan, VT 05853
Use:
Business Opportunities
Type:
Sold
Size:
Available:
Sold
Parking:
---
Description:
This full service country store is a Morgan landmark and offers food and deli, gas, craft beer/wine, grocery, and then post office for the convenience of locals and tourists alike. The real estate includes a beautiful apartment that can either be used as owner's quarters or an income property. In addition to the apartment, the owners have upgraded the septic system, and have also done significant updating to the store seating area. The views from the store of Seymour Lake are exceptional. There is some great potential with this store! This is a perfect opportunity to run your own business in one of the most beautiful locations in all of Vermont.
Website: www.MorganCountryStore.com
The store is priced at $325,000 to include $30,000 of inventory at cost, real estate and improvements, business, business name, business equipment. Covenant not to compete, website, phone numbers, social media pages, transition assistance and Good will.
---
Location Map