Listing Presented by: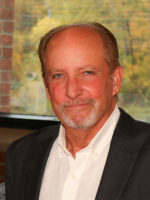 Principal
Office: 802-864-2000 x1
Cell: 802-343-0119
208 Flynn Avenue, Studio 2i
Burlington, VT 05401
Area's Newest Commercial Center
Price:
Call for details
Address:
Finney Crossing
Williston, VT 05495
Use:
Office / Retail
Type:
For Lease
Size:
Can build to suit
Available:
Immediately
Parking:
On-site
---
Description:
Located in the heart of one of the state's fastest growing vibrant communities, Finney Crossing's retail and commercial development provides a burgeoning opportunity to serve a diverse and affluent population base. Abutting an existing residential neighborhood of 397 upscale rental units and 140 privately owned condominiums and detached houses, Finney Crossing offers a truly unique opportunity to lease brand new retail space serving a captive customer base.
Sizes: 1,500 square feet to 4,250 square feet. Pad sites available for free-standing businesses. Total of 176,000 square feet upon completion!
Location: Just past Taft Corners with 2 signalized entrances with approximately 1,000 feet of frontage on US Route 2. Average daily traffic count is 20,000 vehicles!
Zoning: Taft Corners District (see last page)
Permits: State permits in place; Local site plan approvals in place— drastically reducing time.
Amenities: 100 room Hilton Home 2 Suites hotel now open! Free-standing full-service Union Bank now open! 18,000 square feet Healthy Living Market opening in Fall 2020! Huge windows, tremendous exposure, lots of parking, central location close to I89, Burlington International Airport, UVM Medical Center, and more!
Pricing: Call for details. Build-to-suit. Pad sites available. Wide variety of uses permitted.
---
Location Map