Listing Presented by: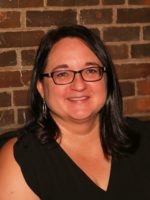 Partner
Office: 802-864-2000 x3
Cell: 802-343-2107
208 Flynn Avenue, Studio 2i
Burlington, VT 05401
S End Neighborhood Retail Store
Price:
$3,000 mo plus utilities
Address:
457 St Paul Street
Burlington, VT 05401
Use:
Retail
Type:
Letter of Intent
Size:
2,728 SF
Available:
Letter of Intent
Parking:
Some on site
---
Description:
Neighborhood retail space available. Former market location. Layout is mostly wide open with back room storage and bathroom. Wood floors, some counters and racking in place. Some plumbing in place as well. Located on the corner of Howard and St Paul Street. Good signage, some on site parking, good display windows for advertising. Lots of drive by traffic and lots of neighborhood walking traffic. A short distance to Dealer.com and Pine Street- Maltex area.
---
Location Map