Listing Presented by: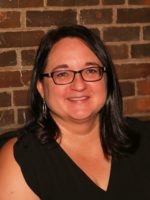 Principal
Office: 802-864-2000 x3
Cell: 802-343-2107
208 Flynn Avenue, Studio 2i
Burlington, VT 05401
Waterfront District
Price:
$1900/monthly plus utilities
Address:
176 Battery St.
Burlington, VT 05401
Use:
Office
Type:
Leased
Size:
1,250 +/- SF
Available:
Leased
Parking:
1 on-site space
---
Description:
Waterfront District, just across from the Ice House Restaurant. Located on the corner of King Street and Battery. A second floor space consisting of approximately 1,250 SF. Multiple offices, conference room with views of Lake Champlain, storage, open area for files copier reception. Available now.  1 onsite parking space. OMG, did I talk about the views! Just spectacular!
---
Location Map