View Flyer
Listing Presented by: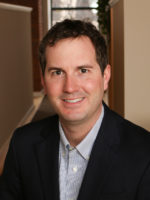 Partner
Office: 802-864-2000 x4
Cell: 802-598-1168
208 Flynn Avenue, Studio 2i
Burlington, VT 05401
Luxurious Downtown Burlington Office Penthouse!
Price:
$1,250,000
Address:
131 Main St Unit C-3
Burlington, VT 05401
Use:
Office
Type:
Sold
Size:
2,928 SF
Available:
Sold
Parking:
2 spaces in parking garage with fee
---
Description:
This top-flight property is an opportunity to put your name on one of the best locations in Vermont's Queen City: the top of the historic Vermont House on Main Street in Burlington. The property lends itself to both office and residential space. Think of a luxurious 3,000 s.f. condominium. Think of exceptional office space, befitting a prestigious firm. Think of a Manhattan loft ready for you to finish. Then, add endless views overlooking Burlington – in all directions: Lake Champlain and the Adirondack Mountains to the west, the Green Mountains to the east, Mt. Philo to the south, and northward toward the Champlain Islands and Montreal.
The space occupies the 8th floor. The ground floor is commercial space; above there are 58 residential units. The 8th floor has a private elevator, stairway access and a rooftop where dancing was once divine. Since 2003, the space has been the offices of an accounting firm. Vermont House was built in 1808 as the stately residence of a prosperous saddler who sold in 1824 to the Governor, Cornelius Van Ness. Van Ness turned the residence into an inn, complete with a popular tavern to serve the growing clientele arriving by horse-drawn carriage, then by railroad. By 1871, guests of the popular 150-room hotel included Presidents Monroe, Van Buren and Pierce! Fast forward to today: smart upgrades, diligent maintenance and keen vision have made 131 Main Street the address where you want your name plate. If walls could only talk!
---
Location Map