Listing Presented by:
Principal
Office: 802-864-2000 x5
Cell: 802-363-5696
208 Flynn Avenue, Studio 2i
Burlington, VT 05401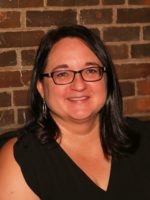 Associate
Office: 802-864-2000 x3
Cell: 802-343-2107
208 Flynn Avenue, Studio 2i
Burlington, VT 05401
Old Mill Spaces
Price:
$12.50/SF NNN ($5.97/SF) plus gas and electric
Address:
431 Pine St.
Burlington, VT 05401
Use:
Enterprise
Type:
For Lease
Size:
G12: 1,074 SF | G13: 821 SF | G14: 1,405 SF | Up to 3,300 SF total
Available:
Immediately
Parking:
On-site
---
Description:
The popular Maltex has a few suites coming available on July 1st. G14 is a lower level space with two offices with windows and a big open floor space along with a kitchenette. We can open a wall and add G12 (1,074 SF) and G13 (821 SF) to this suite making it up to 3,300 SF total. Exposed brick and exposed stone with plank flooring make this space feel like a hip comfortable old mill office suite! Easy to find the Maltex in the South end; On site parking; Old mill ambiance; Nice common spaces for informal meetings or breaks; Food and coffee venues across the street.
We know that times have changed because of COVID19 and we have been proactive at the Maltex. We have installed hand sanitizing stations throughout the building, made the elevator & restrooms single use and designated one stairwell for people going up and one for going down. In an effort to improve air quality we have added additional filtration and fresh air ventilation. Most of our suites are designed with dedicated HVAC units and operable windows.
---
Location Map