Listing Presented by:
Partner
Office: 802-864-2000 x2
Cell: 802-238-2048
208 Flynn Avenue, Studio 2i
Burlington, VT 05401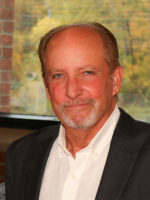 Partner
Office: 802-864-2000 x1
Cell: 802-343-0119
208 Flynn Avenue, Studio 2i
Burlington, VT 05401
Beautiful Downtown Office Condominiums
Price:
Unit 2 @ $825,000; Unit 3 @ $875,000; less than recent appraisal values
Address:
84 Pine Street
Burlington, VT 05401
Use:
Form Based FD6, Downtown Core
Type:
For Sale
Size:
5,760 square feet per unit; total 11,520 square feet
Available:
Immediately
Parking:
---
Description:
Two Class A office condominiums in the heart of the city, each with expansive views, multiple offices, central core amenities, and high quality finish. Currently owned and occupied by Vermont Federal Credit Union for administrative offices. Each condominium occupies an entire floor with perimeter offices and conference rooms, and central areas for open work environment, break rooms and storage. Bathrooms are located off the hallway on the north side of each floor. All offices have expansive windows providing significant natural light and views. Highly professional building with other units currently occupied by law firms, insurance agency, and architectural firm. These condominiums have stood the test of time and are some of the nicest in the Central Business District. Location enjoys the benefit of walking distance to the Church Street Marketplace while also adjacent to some of the most recent redevelopment projects in the city. These units can be sold together or separately, and are priced below recent commercial property appraisals. Please be in contact for additional information and tours of the spaces.
---
Location Map