Listing Presented by: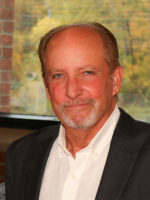 Partner
Office: 802-864-2000 x1
Cell: 802-343-0119
208 Flynn Avenue, Studio 2i
Burlington, VT 05401
Deli, Bagels & Bakery
Price:
Address:
1127 North Avenue
Burlington, VT 05401
Use:
Food service
Type:
For Sale
Size:
Available:
Immediately
Parking:
Street
---
Description:
Many years of huge success with a loyal customer base, this business is an example of consistent profit and sustainability. With yearly sales grossing in excess of $1.1 million and an annual cash flow averaging over $275,000 over the last three years, this is an extraordinarily rare opportunity to buy a tested and true business.
This turn-key business is exclusively listed for sale with V/T Commercial and includes all furniture, fixtures, equipment, leasehold improvements, recipes, the name, a certain lease, and goodwill.
A buyer will need to demonstrate significant financial strength and available capital, as well as a background of successful business experience.
A confidentiality agreement is attached to this package and must be received together with the above referenced information prior to the release of the offering prospectus and any additional material concerning this opportunity.
---
Location Map