Listing Presented by: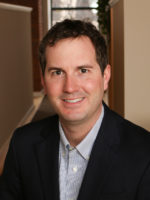 Associate
Office: 802-864-2000 x11
Cell: 802-598-1168
186 College Street, Suite 300
Burlington, VT 05401
Distributes in 48 States
Price:
$850,000
Address:
,
Use:
Type:
For Sale
Size:
Available:
Immediately
Parking:
---
Description:
Consumer Product Goods Manufacturer – $850,000
Food Manufacturer celebrating 24 years of operations in Vermont. This is a B2B operation with products currently being distributed in 48 states.
With historic sales over $1,000,000 and orders to support a major increase for this year, the owners are researching various automation opportunities to increase both capacity and efficiency. The current goal based on 'economy of scale' and automation is to increase the gross margin by 6 points.
Predictions are for Seller Discretionary Cash to exceed the $300,000 mark in the near future.
Exclusively listed with Vermont Business Brokers at $850,000 for the Business, Business Name, Furniture, Fixtures, Equipment, Leasehold, $50,000 of inventory at cost, Intellectual Property (recipes, formulas, processes, etc.), URL and Website, Social Media, Customer List, Vendor List, Phone Number/s, Transition Assistance, Book of Business, Covenant not to Compete and Goodwill.