View Flyer
Listing Presented by:
Partner
Office: 802-864-2000 x5
Cell: 802-363-5696
208 Flynn Avenue, Studio 2i
Burlington, VT 05401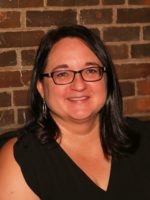 Partner
Office: 802-864-2000 x3
Cell: 802-343-2107
208 Flynn Avenue, Studio 2i
Burlington, VT 05401
Multi Tenant Building
Price:
$750,000
Address:
328 South Main St
Richford, VT 05476
Use:
Multi tenant
Type:
For Sale
Size:
10,000 SF on 9.5 acres
Available:
Immediately
Parking:
On site
---
Description:
VT Commercial is pleased to offer this property for sale. A 10,000 SF one story masonry building built in 1983 with an addition done in 1985 & 2002. The building sits on 9.5 acres of rolling meadow land. 132 Solar panels on the roof collects enough to service this complex and two other addresses. Solar was installed in 2010 and has been a maintenance free investment thus far. Oil Heating system with 4 zones, Central AC, 9 bathrooms, some with showers, fire alarm system and security camera system in place. This property is known as the People's Plaza. Road side signage with directory of tenants. This property currently has some vacancy so ideal buyer could be an owner user! Re Taxes $13,104.
Paved parking lot with over 22 parking spaces and a rear gravel lot with enough room for 12 vehicles.
Three canopy entrances into the Plaza for easy to find tenant spaces.
Easy to navigate with in the property.
Small laundry facility on site.
Property has municipal water & sewer.
Come join the current roster of tenants: A child care center, a hair salon, trucking company and small distribution company.
---
Location Map