Listing Presented by: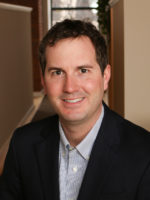 Associate
Office: 802-864-2000 x11
Cell: 802-598-1168
186 College Street, Suite 300
Burlington, VT 05401
Class A With A View!
Price:
$15-$16/sf NNN
Address:
302 Mountain View Dr.
Colchester, VT 05446
Use:
Office
Type:
For Lease
Size:
892 - 2,485 +/- SF
Available:
Immediately
Parking:
Ample On-site
---
Description:
Beautiful Class A Office Space located on Water Tower Hill in Colchester. Sit at your desk and enjoy these unbelievable Adirondack and Lake Champlain views. Both 1st floor and 3rd floor office suites available. The building is less than 1 minute from exit 16 off of Route 89, approximately 10 minutes to downtown Burlington, and just over 10 minutes to the airport. Call us for more details!
Available Spaces:
1. Suite 101: 892 +/- Rentable Square Feet, First Floor, Suite 101 (#4 on Attached Plan A)
2. Suite 301: 2,485 +/- Rentable Square Feet, Third Floor, Suite 301 (Attached Plan B)
3. Food Vendor Space: 480 +/- Rentable Square Feet, First Floor, Exterior (#5 on Attached Plan A) * Permitting may be required
Price:
1. Suite 101: $15.00/sf NNN(Est. $9.42 +/-) (or any other price acceptable to undersigned)
2. Suite 301: $16.00/sf NNN(Est. $9.42 +/-) (or any other price acceptable to undersigned)
3. Exterior: $15.00/sf NNN(Est. $9.42 +/-) (or any other price acceptable to undersigned)
---
Location Map